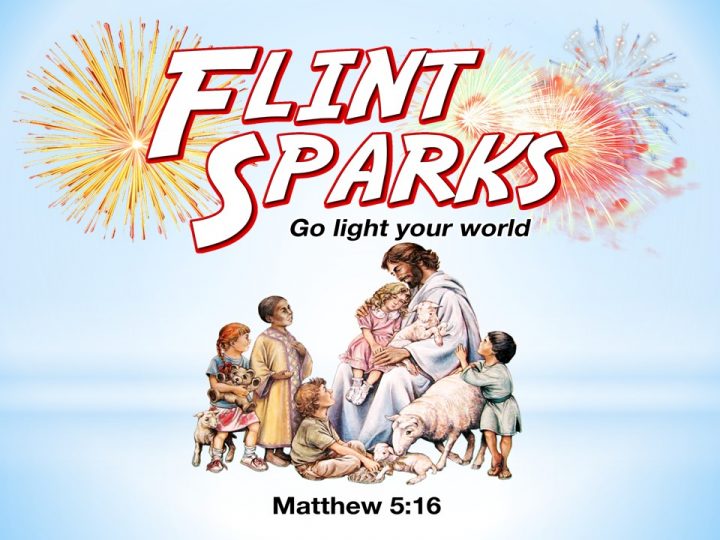 Adventuring with God!
How can you help your child to grow as Jesus did—"in wisdom, in stature, and in favor with God and man" (Luke 2:52)? Millions of parents round the world have discovered that the Adventurer Club holds the key. Adventurer's is the place where your child can:  
*

   
Learn Christian values
*

    
Discover the fun of helping others
*

   
Grow in their love for Jesus
*

    
Learn good sportsmanship and how to be a caring friend
*

    
Explore new hobbies and activities
Every club meeting is an action-packed, fun-tastic adventure! Crafts, games, singing, and stories happen at every meeting. Children learn about the Bible, health and fitness, nature and friendship skills. Other adventures include family camping, field trips, and community service projects. Adventurers also earn special awards or badges by taking part in a wide range of classes in crafts, recreation, nature, faith in Jesus, and home arts.
Our club is sponsored by the First Flint Seventh-day Adventist Church. But any child in kindergarten through grade 4 is welcome to join. You do not have to be a member of our church to join in on the fun.
Adventurer Pledge: 
Because Jesus loves me, I will always do my best!
Adventurer Law: 
Jesus can help me to be—
obedient
pure
true
kind
respectful
attentive
helpful
cheerful
thoughtful
reverent